The digital revolution has influenced countless markets, and real estate is no exception. Much like the way search engines changed the way we find and access information, the internet causes the same shift in property buying and selling. 
Indeed, 44% of home buyers are online, and 90% use the Internet at some stage during their entire buying journey-  so that prospective buyers can have direct access through real estate lead generation.
Considering the industry's competitive nature, a real estate CRM is crucial, and real estate agents need a steady flow of pipelines for a future business. 
However, the question still remains how agents can communicate with an audience that is not prepared to buy or sell and maintain this interest until the sale becomes viable?
We provided 5 tips to combat these low levels of engagement, which unleash real estate lead generation's true power to reconstruct how agents find and create pipelines.
Tap Into the Right Niche 
Cold calling was the most successful way of creating prospects traditionally before people understood that this outbound technique was ineffective. But as businesses were heading towards social and brand platforms, they nevertheless failed to achieve outcomes that were correlative with advertising costs.
The principle of social selling is now ingrained in lead generation in all industries. It is not just because social sales are encouraged to make genuine and personal sales that this approach is superior.

Allow Your Team the Best
When it comes to increasing real estate CRM solution leads, the team members are still one of the best assets. Employees will enhance a reputation by generating authoritative content and offering an excellent customer experience as the ultimate micro-influencers.

By their very nature, real estate professionals are customer-oriented and therefore well placed to establish close links with future customers and nurture them in the future.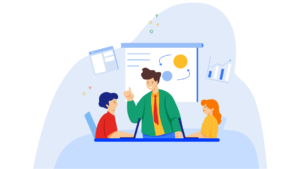 Contact us

to find out more about how we can help your real estate company to achieve unprecedented growth.
Valuable Content Sharing
The content cure is a key element of effective, successful real estate lead generation. Your potential customers would like to know that they can rely on you for an outstanding experience in the entire purchase or sale process. The best way to develop this trust is through the breadth of your knowledge of real estate.
Demonstrate Video Transparency
Video could be the best way to provide clients with an insight into your business. Although visual content is successful for any industry, it is relevant, especially on the property management CRM, where 83% of house buyers want to view properties online before purchasing.
Although many images in your listings and social media infographics can have a fantastic effect on brand commitment levels, many experts feel that video is the next move for brokers and real estate agents today to deliver amazing results.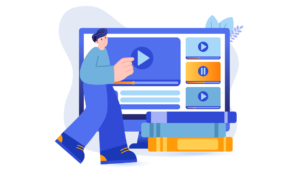 Make Sure Your Conversion Path is Transparent
Half a century ago, homebuyers started searching for a newspaper or local listing. Today, the overall change to the digital environment is noticeable to more than half of consumers. Whereas social media is an excellent means of linking you to your audience and growing your property's potential, you have to ensure that you are somewhere important in your prospects.
Unlock the Real Estate Lead Generation Potential
There is no pre-established way to generate the best real estate leads for your company. But the more you know about the digital world's potential, the more new avenues to relate to future opportunities you will discover.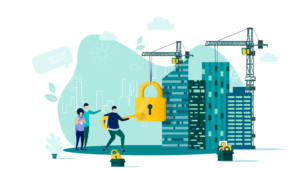 Final Thoughts
Social networking is one of the most powerful solutions for businesses that rely on a high degree of confidence to convert their clients. You will begin to persuade your buyers that you are the real estate agent they want to partner with in selling or purchasing a new home with your employees at the forefront of your social campaign. 
To know more, connect with us or click here for a demo.