Dreamforce is the annual gathering of the Salesforce community from all over the world for lots of learning, fun, and community building.
The much anticipated Salesforce conference is acclaimed for its prominent speakers, riveting keynotes, and new product launches. Trailblazers from all over the world attend the event to see the latest cutting-edge technology and be among the first to see new products. 
Being Dreamforce's 20th anniversary, this year's event has been particularly noteworthy. The epic family reunion happened on September 20-22 in person in San Francisco and virtually on Salesforce+.
CEPTES was one of the proud sponsors of Dreamforce'22. We had booth #341 where we met our fellow trailblazers and displayed to them our 12+ years of experience in action. This year we introduced two new products —RealE 360 and 200OK—and exhibited them at our booth. We loved the curiosity around our offerings specially RealE 360 with many attendees availing a one-to-one demo.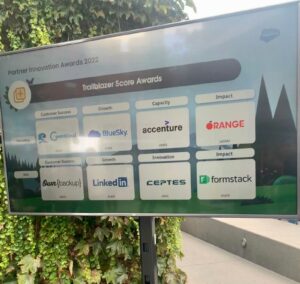 We have had a very joyful September since, on the 12th of this month, Salesforce announced that CEPTES had won the Partner Innovation Award-ISV category.
It was a dream come true moment when we received the trophy in San Francisco, at the prestigious stage of Dreamforce.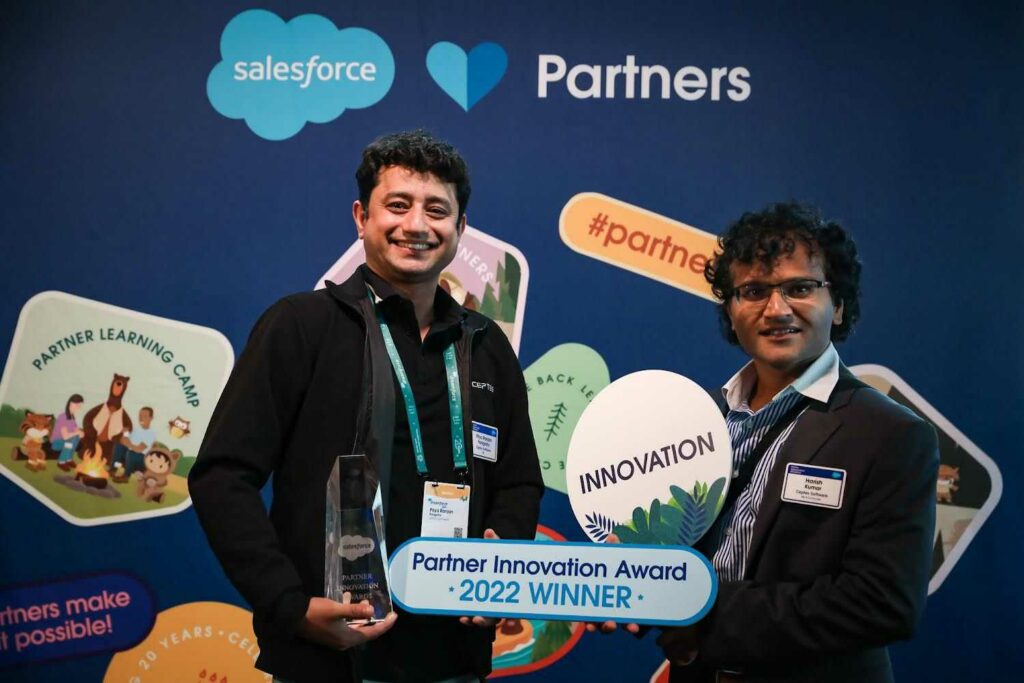 The worldwide recognition, huge turnout at our booth, and admiration for our products have us overjoyed. 
RealE 360 is a cutting-edge system that has proven to be more than a CRM. With it in place, you can create the entire sales funnel and manage your business operations from anywhere. The all-in-one software aids in customer data gathering and analysis, personalized service delivery, and strategic consumer segmentation for businesses.
Connect with us today and we can demonstrate to you how it works.